Overview
-> This scanner uses pulsed laser beam with TOF principle to measure distance.
-> A laser beam is emitted in a wide 3D field providing access to height, width and depth information of objects. This information is not available with traditional 2D scanners.
Wide field of view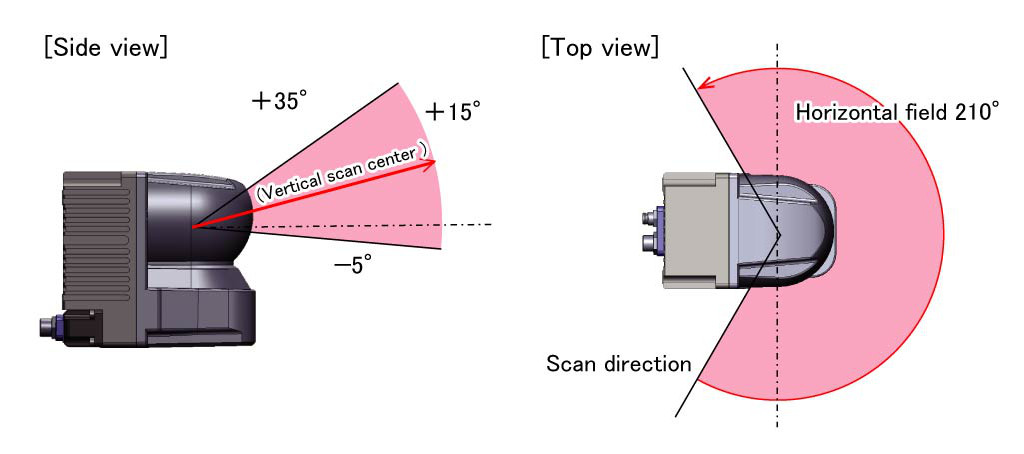 The leaser beam is steered 210° horizontally and 40° vertically. The detectable range is 35m to the front and roughly 14m to the sides. NB: Please refer to the specification document to know more about the detectable range in every direction.
Interlacing mode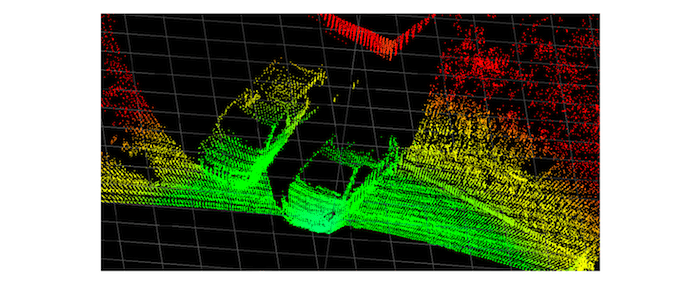 The laser emission position is shifted gradually in every cycle to generate a denser point cloud. It is possible to increase the density to 20 times horizontally and 10 times vertically independently. NB: At maximum density, it called HD (Hight Density) mode.
Accelerometer (Gyroscope) is included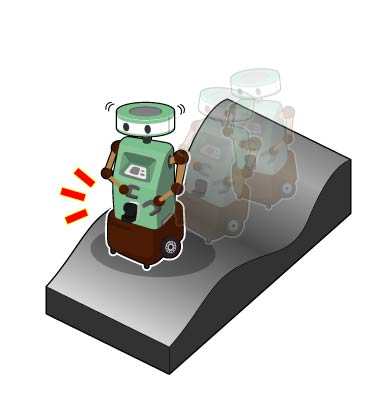 Angular velocity and acceleration are detected. Because the accelerometer is included, you don't need to apply time synchronization. The used accelerometer is MPU-6500 from InvenSense. Please refer to the maker manual for details. NB: This scanner use mechanical steering mechanism which would add noise to the received data.
Multi-echo support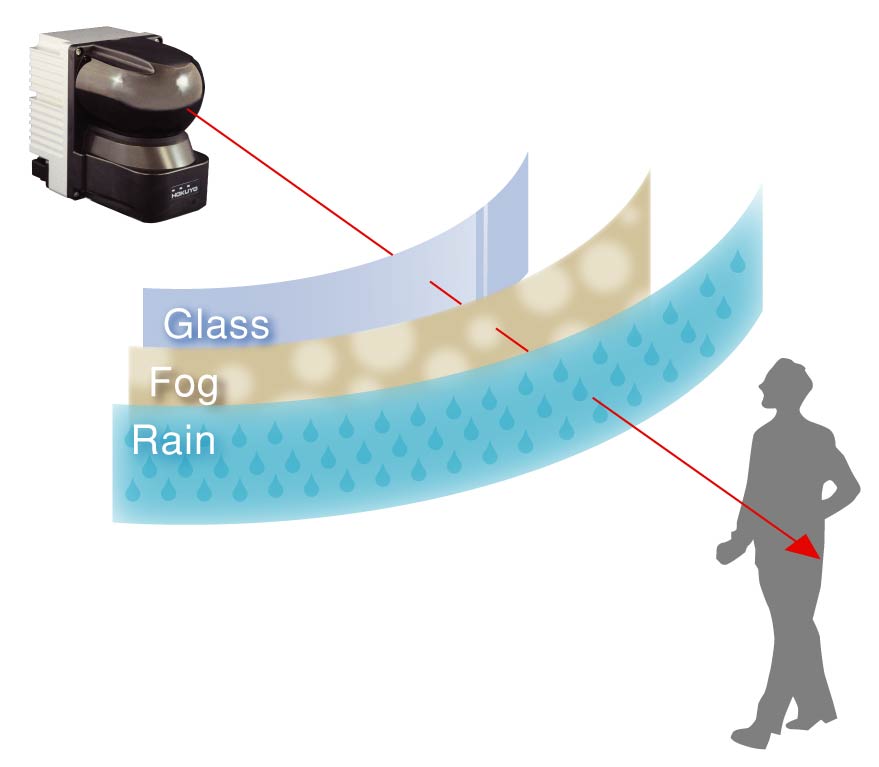 In the same direction, reflections from rain, dust and fog may generate multiple returns. Distance measurement of each return is reported. For outdoor usage, multiple echo function allows separating rain, fog and mist from target objects and housing cover. Up to 4 echos are supported (First , second, third and last echo) NB: Internally, this scanner processes unto 8 returns and reports only 4.
PPS input signal
When used with GPS, PPS signal reset the scanner's timestamp to eliminate clock drifting error.
Environmental resistance
It is suitable for use in various environments with its IP67 protective structure, 100,000lx ambient illuminance and 10G impart resistance.