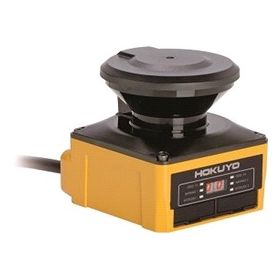 Overview
-> Protection zone : 5m 270°
-> Data Output via Ethernet
-> Master-Slave Function
-> Dual Protection
-> Encoder Input
Protection over a Wide Range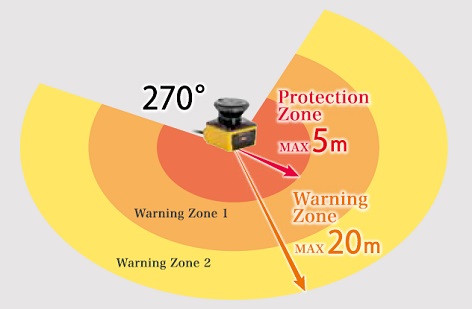 Up to 5 meters of protection zone and 20 meters of warning zone configuration to suit various application requirement.
Master-Slave Function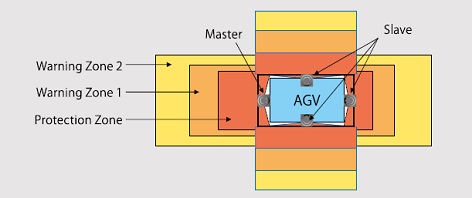 Maximum 4 units of UAM can be interconnected for Master-Slave operation when multiple units are required to guard the hazardous area. The system can be controlled by connecting the input and output signals to Master unit only. Important Note: It is not possible to control the actuators via master-slave bus communication.
Dual Protection Mode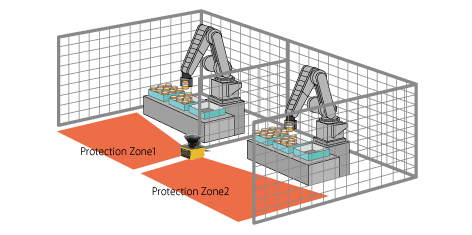 UAM can simultaneously protect two hazardous areas. Separate OSSD signals are triggered for the respective protection zones making it possible to guard two machines with a single UAM.