Overview
-> Operation principle: A semicircular field is scanned by laser(λ=785nm). Objects present in setting area has its distance and angle measured and reported for obstacle detection.
-> Scanning angle (detection area) is 180°. Detection area is configurable from 0.1 to 5m along the length and 4m along the width. Each area has 3 detection outputs.
-> Preconfigured detection areas are switchable (up to 31 pattern) using inputs.
-> Power source is 24VDC and current consumption is 150mA or less.
System structure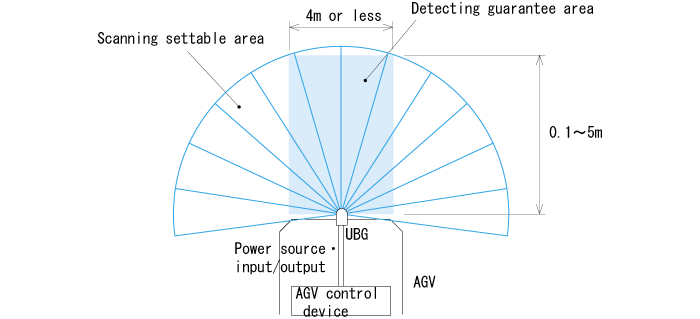 * Scanning angle 180° and step angle 0.36° with 500 step